Hidden persuaders on a milk carton
As spotted in a supermarket last week. How do you make people buy your brand of milk?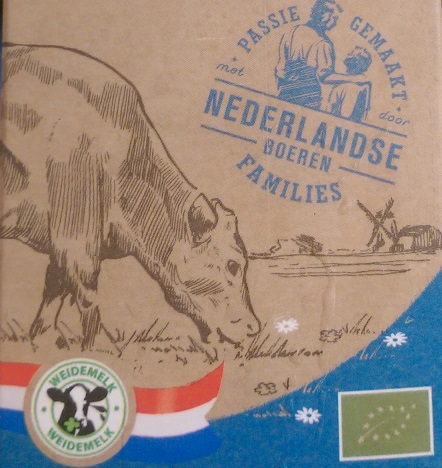 Images of wholesome agriculture (cow, pasture), but also a lot of nationality: an iconic windmill (not really there for dairy purposes...), a Dutch red-white-and-blue flag, and a stamp stating in huge letters that this milk was made with passion by DUTCH farming families (note the added feel-good invocation of Family Values).